Efacec installs largest transformer in Angola at Hydro Plant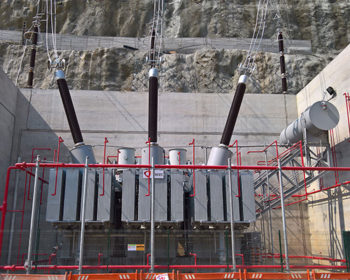 Service
Posted by Ken Wallingford
Portuguese energy and engineering corporation Efacec has installed the largest and most powerful transformer in the Southern African country of Angola.
The unit, produced in Portugal and having a power output of 371 MVA, is the first of seven power transformers that will equip a Hydroelectric Power Plant in Malanje, Angola.
The delivery was made in separate transformer phases allowing for the unit to be transported to hard-to-reach locations.
Source: BizNis Africa
Photo: Efacec
Comments