Exelon reactor shut down in Illinois for transformer repairs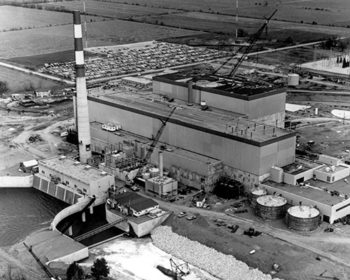 Service
Posted by Ken Wallingford
Repairs to a power transformer required the temporary shutdown of a reactor at Exelon Generations' Quad-Cities Generating Station located in Cordova, Illinois this past weekend.
According to an Exelon news released, the stations Unit 2 was taken offline just after midnight on Sunday to allow technicians to inspect, repair and test the transformer.
Quad Cities Unit 1 remained online, and customers were therefore not affected by the temporary shutdown.
Source: Exelon Corp
Photo: Quad-Cities station units 1 and 2 are located near Cordova, Illinois. / energy.gov / Wikimedia / CC0 Public Domain
Comments