Eskom power systems now operating with excess capacity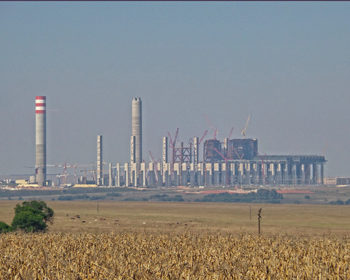 Service
Posted by Ken Wallingford
South Africa's utility Eskom has reported that its power systems are now creating a surplus of electricity thanks to added generating capacities including the commissioning of 2 300 MVA transformer capacity.
According to Politicsweb, Eskom has been working to secure further power supplies at its Medupi, Ingula and Kusile power stations. Plant availability has improved from 69.9 per cent in 2015 to 77.3 per cent in March 2017.
Eskom has also constructed a total of 584.4 km of transmission lines over the last year.
Source: Politicsweb
Photo: Kusile Power Station / Leo za1 / Wikimedia / CC BY-SA 3.0
Comments