Transformer failure causes huge oil spill in NYC river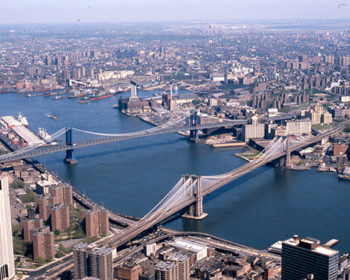 Misc
Posted by Ken Wallingford
A transformer holding 37,000 gallons of dielectric fluid has spilled into New York City's East River after a transformer failed at a Con Edison substation.
The spilled happened around 12:20 on Sunday afternoon from the company's John street substation.
A representative from Con Edison said the company had swiftly responded to the spill by placing a boom, absorbents and skimmers into the river.
Source: NY Post
Photo: Manhattan and Brooklyn bridges on the East River, New York City, 1981 / GeorgeLouis / Wikimedia / CC BY-SA 3.0
Comments