Chinese transformer manufacturer wins $17.7M Nepal contract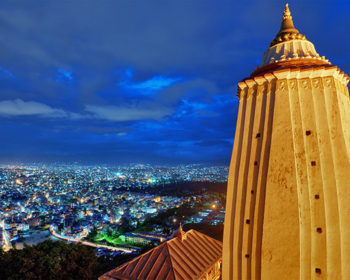 Companies
Posted by Ken Wallingford
Sanbian Sci-Tech Co., a power transformer manufacturer based in Zhejiang, China, has won a U.S. $17.7 million bid to supply energy distribution and transmission equipment to the government of Nepal.
In a statement, Sanbian Sci-Tech said it had received its acceptance letter from the Nepal Electricity Authority stating its selection for a total of three projects.
These new contracts will see the company expanding overseas.
Source: Yicai Global
Photo: Nepal Kathmandu Night Swayambhunath 3 / Alexander Shafir / Wikimedia / CC BY-SA 3.0
Comments