India transmission company installs 2 substations in Gurugram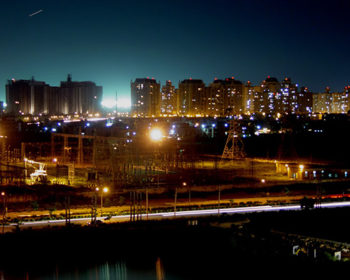 Substations
Posted by Ken Wallingford
Haryana Vidyut Prasaran Nigam Limited (HVPNL), a power transformer company located in Haryana, southwest of Delhi, has installed two 220/66 kV substations in order to ease the burden of summer's demand.
According to the company, the two substations, and their accompanying power transformers, will supply an additional 200 MVA to the grid. One of the substations will supply 160 MVA on its own.
Gurugram has recently struggled with widespread power cuts across the city.
Source: Times of India
Photo: Gurgaon Night Skyline / Dinesh Pratap Singh / Wikimedia / CC BY 2.5
Comments