Russian manufacturer introduces new generation of energy-efficient transformers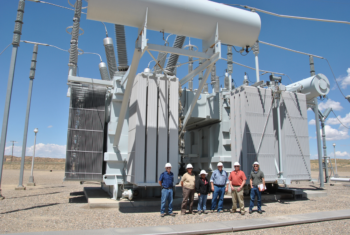 Companies
Posted by Staff
Russian manufacturer "Elektroshield Samara" has announced the development of a new generation of energy-efficient transformers.
The new development, according to the company, will combine "all the best features of previous models with qualitative modifications that are expected for a longer service life of transformers, as well as increasing its efficiency".
For the manufacturing proces an automatic cutting line is beeing used, "Polit Expert" reports.
Source: Polit Expert
Photo (for illustrative purposes): Chris Lyles / Shiprock-substation-tour_072115 / CC BY 2.0 / Flickr
Comments