GE, TenneT complete DolWin3 offshore converter station in North Sea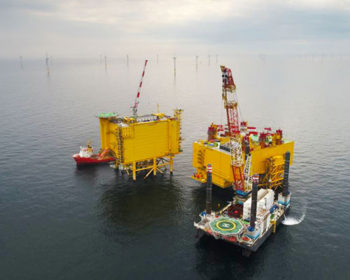 Substations
Posted by Ken Wallingford
General Electric (GE) and TenneT have successfully completed the installation of the DolWin3 offshore converter station in the south-western German North Sea.
GE was hired as the main contractor by the TenneT, a Dutch transmission system operator. This was GE's first offshore HVDC project.
The converter platform connects two wind farms, supplying power to more than a million German households.
Source: GE
Photo: GE photo
Comments