Manila energy company to repair transformers post earthquake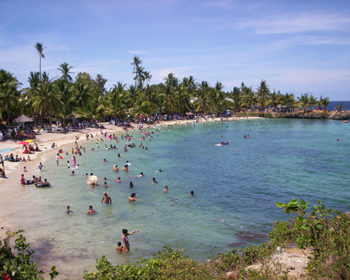 Service
Posted by Ken Wallingford
Following a 6.5 earthquake that hit the Philippines island of Leyte on July 6th, the Energy Development Corporation (EDC) is aiming to have to of five transformers that were damaged, repaired by today, July 12th.
The EDC is working in tandem with the National Grid Corporation of the Philippines to speed up restoration of power in the affected regions.
According to the EDC, the two transformers can supply 45 MW of power to Leyte, Samar and Bohol, while an additional 400 MW could be supplied from the Tonongan plant, passing through the Ormoc substation via these two repaired transformers.
Source: Manila Times
Photo (for illustrative purposes): Coral Reef, Cebu, Philippines / Patrick Tumalad / Flickr / CC BY 2.0
Comments