Fluence is Siemens' and AES' answer to global energy storage technology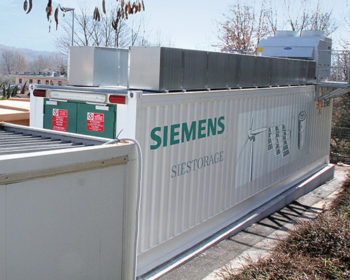 Companies
Posted by Ken Wallingford
Siemens and the AES Corporation have announced the launch Fluence—a new collaborative company aimed at providing new global energy storage technology and services.
The joint venture will see Advancion and Siestorage energy storage platforms develop new storage solutions and services.
With the announcement made on July 11, 2017, the deal is planned to be finalized by the close of the fourth quarter of this year.
Source: Siemens
Photo: Siemens (Siestorage)
Comments