Transformer Connectivity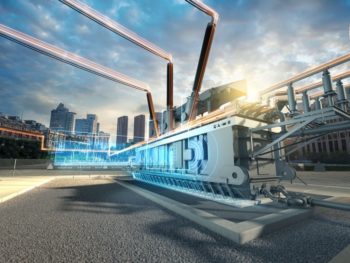 Companies
Posted by Staff
The innovation drive of Siemens Transformers continues: After having added multiple innovative features and materials to their products and positioning them as high-tech products with a new, award-winning design family, Siemens Transformers is about to capture another field of transformer innovation: Digitalization.
Electrification is going digital: The industry talks about digital grids and digital substations more than ever. No wonder, as digitalization provides the means to optimize operations, enhance operational safety and availability while enhancing cost efficiency. As innovation leader in the business, Siemens Transformers steps in by adding a new function to their products: optimized operation based on digital information.
Innately there is a standard set of sensors available on basically each power transformer, e.g. the Buchholz-relays, the temperature- and the oil-level-indicators. Additionally, transformers can be equipped with condition monitoring equipment, like SITRAM TDCM, a device that provides reliable and early fault diagnostics by measuring, storing and correlating status of the transformer. It also provides diagnostics to recommend actions and give insights on trends of incipient defects. By making use of this advanced technology, condition-based maintenance becomes possible. This adds to the operational safety and the lifetime of the transformers and saves operational cost. Indeed, unnecessary maintenance intervals can be skipped without compromising on the safety and reliability of the equipment.
Transformers can be found at each and every node in electricity grids and thus can be turned into "information hubs" for network data, such as voltage levels and current information. Grid Operators, as well as industrial facilities or datacenter operators, can benefit from real-time access to a defined set of data available in or on the transformer, like temperature and voltage levels. A status request can be done at any time via web interface. By processing and analyzing the data, for example in MindSphere®, the optimized operation of power networks and industrial plants becomes possible.
By connecting larger numbers of transformers and thus collecting an increasing amount of data, the analysis gains in precision and efficiency – providing leverage for optimization.
More info: https://blogs.siemens.com/en/theenergyblog.entry.html/2017/07/10/lrrs-electrical_energyis.html
Comments