Georgia Power receives first payment for new nuclear reactors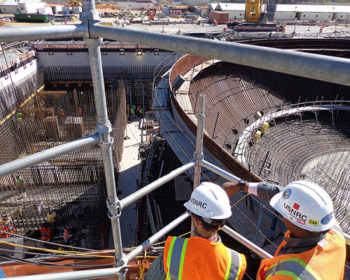 Companies
Posted by Ken Wallingford
A critical hurdle has now been passed for Georgia Power, as the company announced earlier this week that it had received the first instalment payments, of U.S. $137 million, from Toshiba—the parent company of its original contractor.
The payments are for the construction of two new nuclear reactors at the Plant Vogtle in Burke County, Georgia, U.S..
The reactors, which is already behind schedule and budget, would be the first in the States in more than three decades, and if allowed to continue, the reactors will come on line between 2021 and 2022.
Source: The Augusta Chronicle
Photo: Construction at Vogtle – August 2013 / Nuclear Regulatory Commission / Flickr / CC BY 2.0
Comments