Power lines, transformers could be to blame for N. California wildfires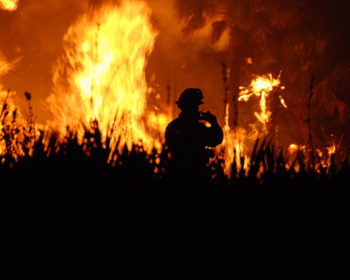 Misc
Posted by Ken Wallingford
Fire investigators have begun looking into whether there is a connection between failures in Pacific Gas & Electric Co.'s infrastructure ad the wildfires burning through Northern California.
Fire crews are investigating whether reports of falling power lines and exploding transformers in Sonoma County on Sunday night could be the cause of the wildfires in the region.
According to the Bay Area News Group, on Sunday evening, fire crews were sent out to at least ten separate locations to respond to calls about electrical issues.
Source: KQED News
Photo (for illustrative purposes): Wildfire / U.S. Fish and Wildlife Service / Flickr / Public Domain
Comments