Vattenfall receives distribution operator licence from UK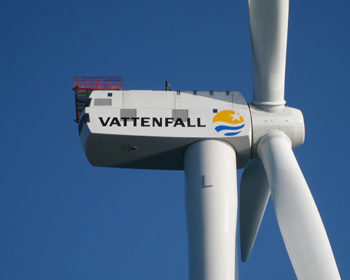 Companies
Posted by Ken Wallingford
Swedish energy utility Vattenfall has won a distribution networks operator licence from the UK's energy regular Ofgem, according to Reuters.
As one of the largest wind energy producers in Britain, nearing 1 GW of capacity, Vattenfall will begin operating in the competitive UK market in 2018.
A spokesperson from the company said Vattenfall will now start looking to increase its battery storage in the UK.
Source: Reuters
Photo: Vattenfall Wind Power / Davagh / Wikimedia / CC0 Public Domain
Comments