GE, Con Ed, PARC win transformer monitoring contract from DOE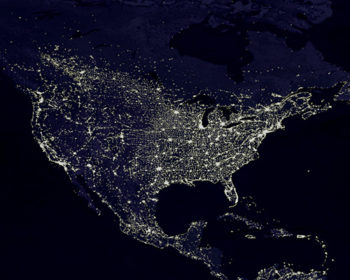 Tech
Posted by Ken Wallingford
The U.S. Department of Energy's Office of Electricity Delivery and Energy Reliability (DOE) has awarded PARC, General Electric (GE), and Consolidated Edison Company of New York (Con Edison) a contract to develop, prototype and demonstrate a low-cost, optically-based transformer monitoring system.
The product is called TRANSENSOR, which stands for Transformer Real-time Assessment Intelligent System with Embedded Network of Sensors and Optical Readout.
TRANSENSOR is a PARC product that will increase reliability and safety providing real-time asset health.
The contract is part of the DOE's commitment creating a more reliable and resilient power grid.
Source: Globe Newswire
Photo: The Night Lights of the United States (as seen from space) / woodlewonderworks / NASA/GSFC / Flickr / CC BY 2.0
Comments