Kenya Power awards contracts for 1,000 transformers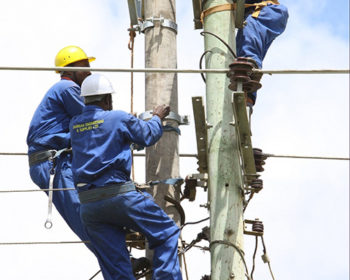 Service
Posted by Ken Wallingford
The Kenya Power and Lighting Company has signed 23 deals with contractors for phase 2 of its Last Mile Connectivity Project which includes the construction and installation of power lines and transformers to villages across the country.
The project is being supported by the African Development Bank and the World Bank with approximately U.S. $290 million in funding.
The project will take up to 18 months to be completed with more than 233,000 concrete and 397,000 wooden power poles, 10,000 km of cables and 1,000 transformers.
Almost 650,000 households will be connected to electricity following the completion of the project.
Source: Daily Nation, KTS
Photo: Kenya Power
Comments