Siemens reports increase of orders for its Energy Management business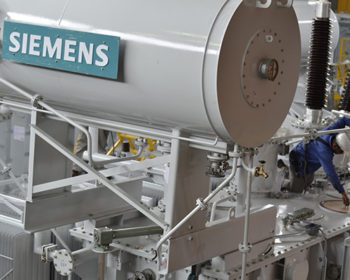 Companies
Posted by Staff
Siemens has announced a "substantial increase" in orders for its Management business, primarily due to a large order totaling €0.8 billion for an offshore grid connection project in Germany.
The numbers for Q4 FY 2017 also show lower revenues mainly in the Division's transmission businesses, particularly in the solutions business. On a regional basis, an increase was seen in Asia, Australia was more than offset by declines in Europe/CAME and in the Americas.
The profit increased despite lower revenue mainly due to lower severance charges.
Source, photo: Siemens
Comments