Transformer catches fire at North Carolina nuclear power plant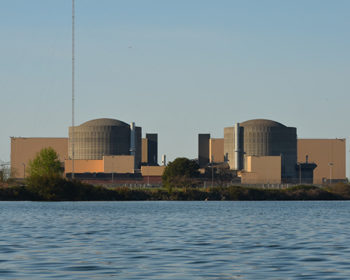 Misc
Posted by Ken Wallingford
A transformer, located in the switch yard of the McGuire Nuclear Power Plant near Charlotte, North Carolina, caught fire in the morning of November 8.
Heavy black smoke was seen rising from Duke Energy's power plant, however authorities warned the public that citizens not to panic.
According to local fire officials, no evacuations were necessary and there was little no impact on the plant.
The fire was quickly confined using flowing foam.
Source: WCNC
Photo:
Comments