Bypassing Power Transformers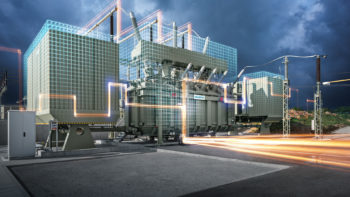 Companies
Posted by Staff
Maximized grid resilience for planned and unplanned events
With evermore challenging weather conditions impacting ageing energy infrastructures, resilience has become the topic of our times. Siemens Transformers offers a comprehensive, yet modular resilience concept for power and distribution transformers called Pretact®.
A key component within this concept are so-called "Mobile Resilience Units" that have been designed to act as a "multifunctional pocket knife" within the grid, covering multiple ratings and incorporating low-weight single-phase design for very fast installation and energizing.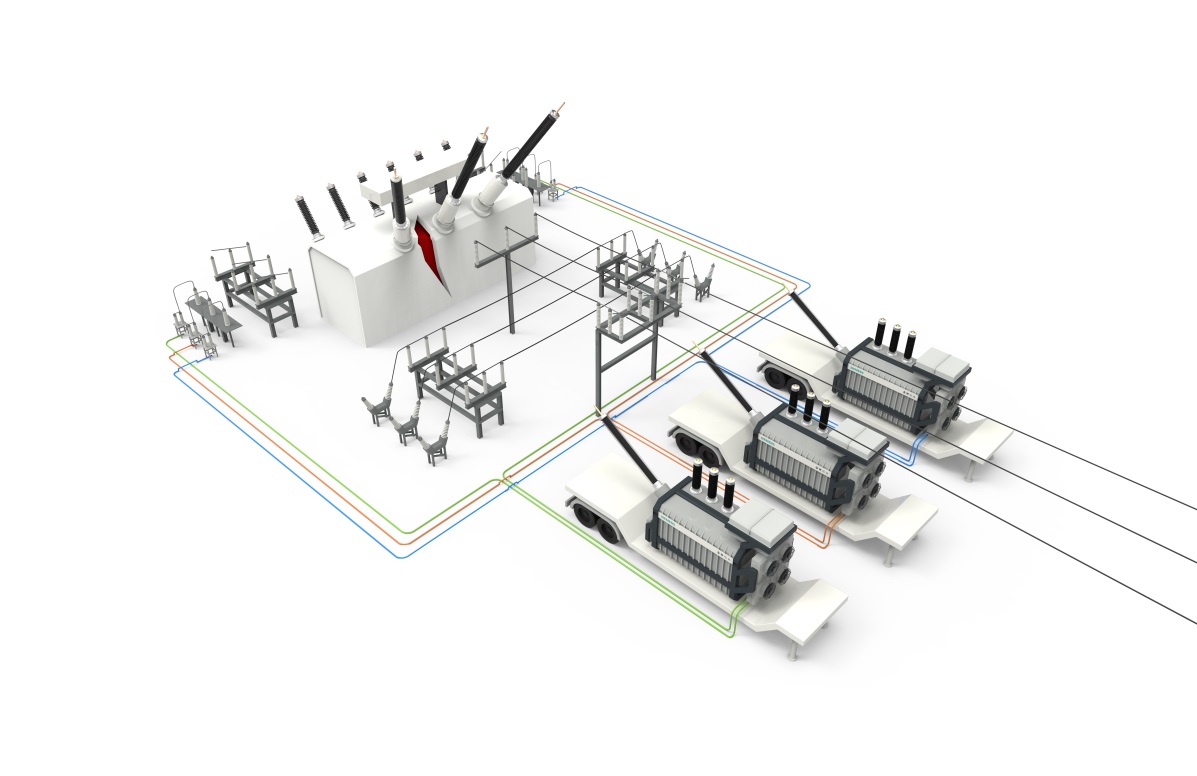 While these units were designed to enable utilities to react quickly to unplanned outages and restore the grid if an EHV power transformer fails, they are capable of far more than this. With their plug and play bushings, low weight and their compact design, they can be easily transported and installed at any location within the grid. The multi-ratings-concept allows for them to replace not only one particular unit, but a majority of the utility's fleet.
An EHV power transformer can thus be replaced by three compact and light single-phase units, available already oil-filled with biodegradable fluid and with all necessary accessories also in tow. This is why two utilities that have their own sets of mobile resilience units have used them already to bypass transformers during planned outages. In our new whitepaper you can learn more about the functionality and setup of mobile resilience units and about the possibility to use them for transformer bypasses. To read our Whitepaper, go to www.siemens.com/pretact .
About Pretact®
The first pillar, Prevent, is based on the online monitoring system SITRAM TDCM, which is capable of diagnosing 70% of outages before they occur. The second pillar, Protect, includes features that can be implemented in the transformer design to protect the asset from harm from the outside, such as GIC (Geomagnetic-Induced Currents) or even ballistics necessitating a bullet resistant design. Finally, the third pillar, React, contains measures that can be taken to react very quickly in the unlikely case that all precautions have failed – or to have a reliable backup and new redundancy option for necessary downtimes due to condition-based maintenance.
Comments