Bullets fired at SaskPower equipment causes $100K in damage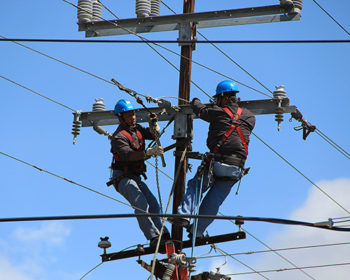 Misc
Posted by Ken Wallingford
A bullet that was fired at two voltage regulators belonging to SaskPower cause a power outage for 400 customers in the area, and more than U.S. $100,000 in damage.
SaskPower crews were called to the scene in Tisdale, Saskatchewan, Canada around 5:30 a.m. after a passerby noticed a sparking pole.
The crew noticed oil under the power pole and noticed two clear bullet holes.
Information has beed passed on to the RCMP, who are investigating the incident.
Source: CBC
Photo: Linemen on a pole / Fran Hogan / Wikimedia / CC0 Public Domain
Comments