500-ton transformer en route to Palisades nuclear plant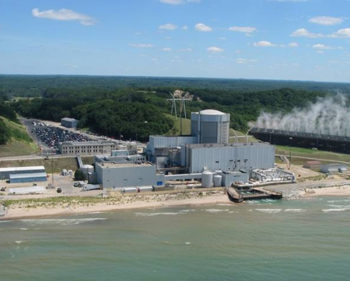 Misc
Posted by Ken Wallingford
A 500-ton transformer has been passing through the southwest of Michigan in the last week as it makes its way to the Palisades Nuclear Generating Station in Covert Township, Michigan, U.S..
The unit was arrived from Spain to the seaport town of St. Joseph on November 28.
The equipment can only be moved at about 5 miles per hour.
Despite plans to close the plant in 2022, investments continue at the plant in order to keep it running in the meantime.
Source: American News
Photo: Photo of Palisades Nuclear Plant / Unknown / NRC / Wikimedia / CC0 Public Domain
Comments