Gasket design guidelines for Power Transformers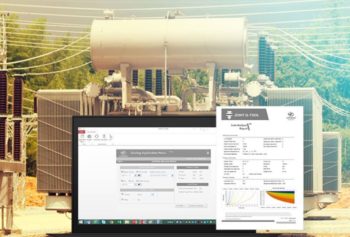 Companies
Posted by Staff
A gasket material's suitability is determined by a variety of application factors. The common perception that temperature and chemical resistance must be assured are only part of the full equation. The approach assumed by Amorim Cork Composites' systems ensures joint integrity, by considering the multiple variables involved.
Gasket compression by applying a load is not only a function of fastener torque but also flange thickness and dimensions, gasket stress and compression. Proper design of the number of fasteners and their spacing, cover / flange plate thickness and stiffness, the proper selection of gasket materials guarantees the correct flange seal and stress.
There are literally an infinite amount of possible formulations within each type of polymer and cork, inclusively the blend of polymer types. Our offer of gasket materials enables a myriad range of temperatures and chemical resistance combinations tailored to your application.
Fasteners (Thread standards)
ISO metric screw thread is the preferred series and has displaced many older systems. Other common systems include the British Standard Whitworth, BA system (British Association), and the SAE Unified Thread Standard. The correct dimensioning and selection of fasteners have a major influence on the torque to be applied.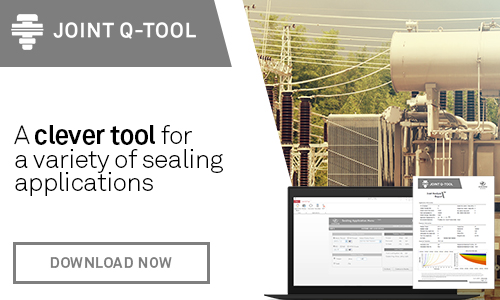 JOINT Q-TOOL SOFTWARE
This smart tool will help you find the best material solution for your sealing requirements. With several features included, it's a must have for anyone who needs to design a customized joint system for power transformers. Gasket material selection, specific applications, chemical and temperature compatibility selector, joint load and torque selection optimization, fastener size and grade dimensioning, downloadable detailed reports and much more… for FREE! Download here.
Comments