Siemens transformer enroute from Nuremberg to China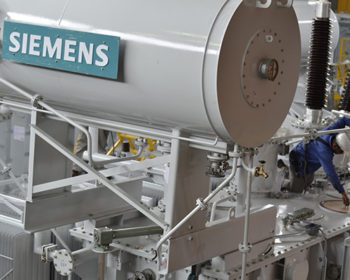 Companies
Posted by Ken Wallingford
A Siemens transformer weighing 535.5 tonnes is currently en route from the production facilities in Nuremberg, Germany to China.
Züst & Bachmeier is handling the transportation of the unit.
The transformer is the first of four which will form a 3,284 km high-voltage direct current (HVDC) transmission link between Changji and Guquan cities, in China.
For this project, Siemens is produing the world's first 1,100 kV converter transformers with a capacity of 587.1 MVA.
Source: Heavy Lift
Photo (for illustrative purposes): Siemens
Comments