Hyosung plans electricity projects in Vietnam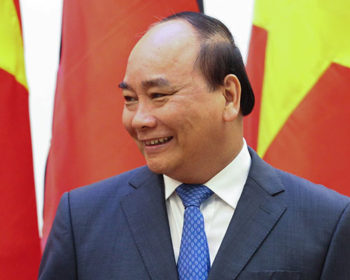 Companies
Posted by Ken Wallingford
In a meeting between the Chairman of Korea's Hyosung Group and the Vietnamese Prime Minister, Nguyen Xuan Phuc, the PM suggested Hyosung becomes a strategic investor in Vietnam's electricity transformer industry.
Meanwhile, Hyosung's Chairman said that the company is planning to invest up to U.S. $6 million including in electricity projects.
In particular, Hyosung will supply high voltage power transformers which are needed in the country.
Source: Nhan Dan, Vietnam Plus
Photo: Rodrigo Duterte with Nguyễn Xuân Phúc 092916 / Presidential Communications Operations Office / Wikimedia / CC0 Public Domain
Comments