Harju Elekter to supply 2,000 substations in Sweden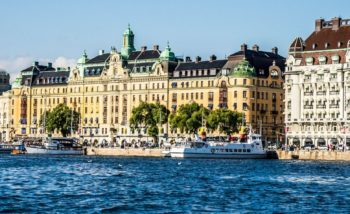 Companies
Posted by Staff
Swedish AS Harju Elekter Elektrotehnika, a subsidiary of AS Harju Elekter, haswon a tender for the supply of 2,00 substations in Sweden. E.ON Energidistribution AB, largest distribution network enterprise in Sweden, made a public announcement on the winner of the tender, based on which more than 2,000 substations will be supplied to Sweden in the 3-year contract period.
Last year, 3,000 substations were produced in the Harju Elekter Group's factories in Estonia and Finland. This year, we are expecting a growth in the production and sales of substations in both Sweden and Finland. In order to cover the volume of commissions without any issues, AS Harju Elekter Elektrotehnika's production capacities were increased last year, directing the operations of the subsidiary to the new production halls at Keila Industrial Park.
E.ON Energidistribution AB is the largest electricity distribution company in Sweden, with more than 44 000 substation in its electricity network. Countrywide, E.ON Energidistribution AB provides electricity to over 1 000 000 private and corporate customers Sweden. Its Parent company, E.ON is an international privately-owned energy supplier which is focused on renewables, energy networks and customer solutions, which are the building blocks of the new energy world.
Source: Harju Elekter
Photo: Mariamichelle / Pixabay / CC0 Creative Commons
Comments