Deal signed over 1,000 MW New Mexico-Arizona transmission line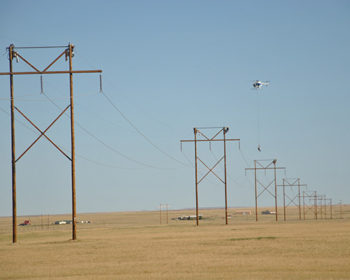 Service
Posted by Ken Wallingford
Western Area Power Administration's (WAPA) Desert Southwest Region and Southline Transmission LLC has signed a participation agreement for a new 1,000 MW transmission line between New Mexico and Arizona.
The new development is part of the Southline Transmission Project which will see an upgrade to existing WAPA infrastructure and the construction of the new 379 km as it interconnects various existing substations.
The project consists of construction of a 345 kV line from Las Cruces, New Mexico to Wilcox, Arizona, and an upgrade of WAPA's transmission line from 115 kV to double-circuit, 230 kV from Wilcox to Tucson.
Source: WAPA
Photo: Look down the line / Western Area Power / Flickr / CC BY 2.0
Comments