TCN transformer catches fire during installation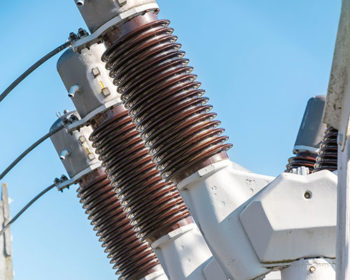 Companies
Posted by Ken Wallingford
The Transmission Company of Nigeria (TCN) has reported that one of its 60 MVA power transformers caught fire during an installation at the Uyo substation during the weekend of March 3/4.
According to a statement issued by TCN, the burnt transformer was one of 16 60 MVA transformers that TCN procured from LEEEC in 2011. LEEEC Brand transformers have been found to be very low quality.
TCN has found problems with nine of its LEEEC transformers between 2011 and now.
Update notice: In an earier version of this article it was stated that LEEEC brand transformers are manufactured by Liaoning EFACEC Electrical Equipment Co., Ltd (LEEC) Group based in Beijing, which was based on the original report from leadership.ng. But according to a recent Efacec statement, LEEEC (Liaoning EFACEC Electrical Equipment Co.) is not owned by Efacec Power Solutions, S.G.P.S., S.A. (Efacec Group's holding company) nor does Efacec Group have any capacity to effectively manage LEEEC.
Efacec further informs:
"According to the information available, the majority of LEEEC's share capital is hold by Liaoyang Transformer Works, a Chinese company which has no corporate relationship with Efacec Power Solutions SGPS.
– LEEEC was the result of a Sino-Portuguese Joint Venture between Liaoyang Transformer Works and Efacec Capital SGPS, the former controlling shareholder of Efacec Engenharia. However, the parties to such Joint Venture have been in successive disputes regarding the terms of the joint venture and Efacec Capital has no control of any kind over LEEEC.
– Following the entry of the new shareholder of Efacec group – Winterfell Limited – Efacec Capital SGPS, S.A. has pledge to change its corporate name to MGI Capital, SGPS, S.A. The same was requested to LEEEC in order to avoid any further misunderstanding with Efacec Group to which LEEEC clearly does not belong.
– Efacec is the largest Portuguese industrial company in the electrical and electromechanical sector. Efacec develops products for Power Transmission and Distribution (transformers, adapters, service, high and medium voltage switchgear and automation gear), acts on integrated systems (EPC – Engineering, Procurement and Contracting) for the Energy, Environmental, Industry and Railway sectors and develops solution for Electrical Mobility, namely an energy charging system."
Source: Leadership
Photo (for illustrative purposes): Power transformers/converters / J. Triepke / Flickr / CC BY 2.0
Comments