Uganda government prioritizes local transformer manufacturers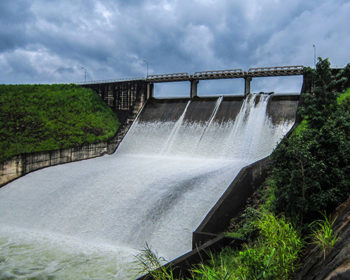 Misc
Posted by Ken Wallingford
The Government of Uganda have made a decision to prioritize its local manufacturers of transformers as part of the Bug Uganda Build Uganda (BUBU) initiative.
The decision was agreed upon in a meeting between the Ministry of Trade and local companies.
The implementation of BUBU sees the Ugandan government working to reduce the country's import bill.
The use of local transformer manufacturers is particularly critical since the government is in the process of building several hydropower facilities, in the 600 MW Karuma and 183 MW Isimba Falls hydro projects.
Source: Independent
Photo (for illustrative purposes): Hydro Power Dam Water Hydroelectricity Electricity / Max Pixel / CC0 Public Domain
Comments