Developers seek New Mexico approval for $2B transmission project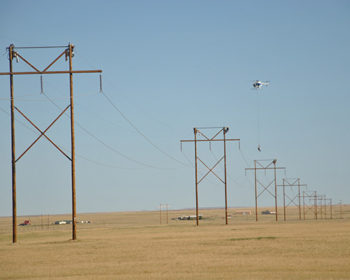 Misc
Posted by Ken Wallingford
Developers of the U.S. $2 billion SunZia transmission project that will deliver renewable energy between New Mexico, Arizona and large markets in Southwest America are looking for approval from a New Mexico group.
A hearing examiner from the New Mexico Public Regulation Commission has set the stage for an approval process, including a testimony from experts and public hearing in June.
The proposed transmission lines would reach about 520 miles (836 km) of state, federal and private land.
The developers hope to begin construction later this year and have operations running by 2020.
Source: US News
Photo (for illustrative purposes): Look down the line / Western Area Power / Flickr / CC BY 2.0
Comments