Southeast Nigerian substations see transformer upgrades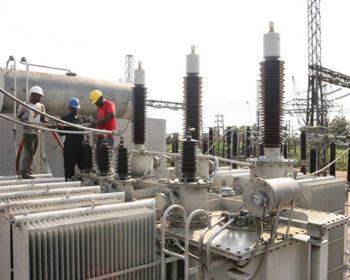 Service
Posted by Ken Wallingford
The Nigerian government has announced two upgrades for transmission substations located in Umuahia and Aba, in the southeastern Nigerian state of Abia.
The Transmission Company of Nigeria (TCN) has installed a new mobile power transformer at the Umuahia substation, increasing capacity from 80 MVA to 120 MVA.
At the Aba substation, the commissioning of a 60 MVA 132/33 kVA transformer increases the station's capacity to 227.5 MVA.
Source: The Nation
Photo: TCN
Comments