Ontario partners with Northern Transformer Corp for manufacturing growth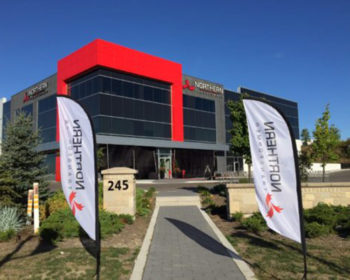 Companies
Posted by Ken Wallingford
The government of Ontario, Canada's most populated province, has announced it is partnering with the Northern Transformer Corporation to support the development of manufacturing of power delivery services.
Support for Northern Transformer, a manufacturer of liquid-filled transformers, comes from Ontario's Jobs and Prosperity Fund.
The partnership will see the creation of 60 new jobs and will help retain a further 82 jobs in Maple, Ontario.
Northern Transformer will increase its current product offerings by purchasing new equipment, expanding its current facility in Maple and investing in the development of new prototypes.
Source: ontario.ca
Photo: Northern Transformer
Comments