Georgia Power places transformers at nuclear plant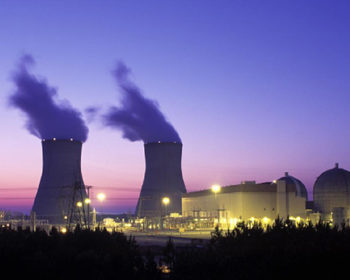 Companies
Posted by Ken Wallingford
American electric utility company, Georgia Power, has announced the placement of four step-up transformers, weighing 420,000 pounds (187.5 metric tons) each, at the Vogtle nuclear power plant.
The units were placed in the Unit 4 transformer bays and will increase voltage production of the turbine generators from 26,000 to 500,000 volts.
The Vogtle Electric Generating Plant is located in Waynesboro, Georgia, U.S..
Georgia Power is a subsidiary of Southern Company.
Source: Power Engineering
Photo: Alvin Ward Vogtle Nuclear Power PLant / NRC / Wikimedia / CC0 Public Domain
Comments