Nigerian govt to invest $200M on power distribution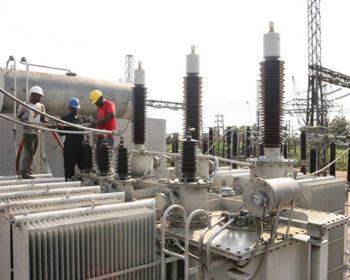 Service
Posted by Ken Wallingford
The government of Nigeria has said it is prepared to send out almost U.S. $200 million to electric distribution companies in order to boost power supply across the country.
Nigeria's Minister of state, Power made the announcement at the commissioning of a 30 MVA, 132/33 kV transformer at a substation in Gombe.
The upgrade to the Gombe substation will see an improvement in power generation for consumers within the Jos Distribution Company network.
Source: All Africa
Photo: TCN
Comments