FESCO delivers 3 transformers in Russia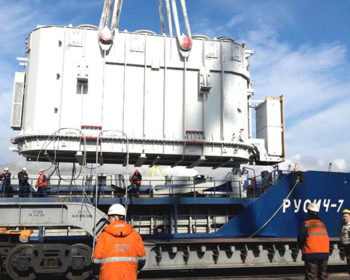 Misc
Posted by Ken Wallingford
FESCO Transportation Group (FESCO) has delivered three transformers from Novorossiysk, Russia for the Moscow Central Heating and Power Plants.
The transformers each weighed 167 tons and required an individual transportation scheme to get to their destination safely.
The units were transferred from ships on to special railway transporters for oversized cargo. They were then unloaded and installed on the sites of the CHPPs.
The total time of the project was three months, with each individual lot taking 15-20 days to transport.
Written by: Patrick Haddad
Source: Vessel Finder
Photo: FESCO
Comments