8 heavy transformers transported from India to West Africa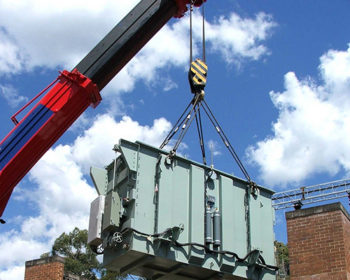 Misc
Posted by Ken Wallingford
Eight heavy transformers and reactors, along with accessories, have been transported from Mumbai Port, India to the Ziguinchor site via Dakar Port in Senegal, West Africa.
Logistics for the shipment was made by Express Global Logistics Pvt Ltd, (EXG) India.
The shipment contained four units of 55 tons each and four units of 48 tons each.
Source: AJOT
Photo (for illustrative purposes): Ku-ring-gai Transformer Delivery 3 / Ausgrid photos / Flickr / CC BY 2.0
Comments