ABB wins Iraq substation contracts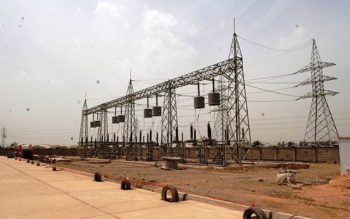 Companies
Posted by Patrick Haddad
Iraq's Ministry of Electricity has awarded ABB with contracts to deliver five fixed and 15 mobile substations in Iraq.
The 132 kV substations will help strengthen the power grid and provide electricity in central Iraq, while the mobile substations especially will provide rapid electrification in some of the most needy areas.
As part of the project, which is supported by Swedish government financing, ABB will also deliver key products such as gas- and air-insulated switchgear, power transformers, and capacitor banks to improve power quality. Substation assets will be controlled and monitored using advanced IEC 61850-based automation, protection, and telecommunication systems.
"The substations will help to improve the electricity supply by expanding capacity and strengthening Iraq's power infrastructure", said Patrick Fragman, head of ABB's Grid Integration business, a part of the company's Power Grids division. "These projects add to our extensive installed base in the region and support our focus on growing markets, reinforcing ABB's position as a partner of choice in enabling a stronger, smarter and greener grid.
Source: ABB
Photo (for illustrative purposes): New Electrical infrastructure in Iraq/James Selesnick/Wikimedia/Public Domain
Comments