MasTec wins $500 million to restore Puerto Rico Electric Supply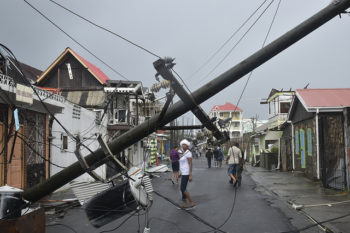 Companies
Posted by Patrick Haddad
The Puerto Rico Electric Power Authority (PREPA) has awarded MasTec with a $500 million agreement to restore their electric supply after Hurricane Maria.
Under the master services agreement (MSA), MasTec will be responsible for restoring key components of the transmission and distribution system that were damaged by Hurricane Maria. Once the initial reconstruction phase is complete, MasTec will also be responsible for the modernisation of Puerto Rico's electrical power system.
Puerto Rico still suffers from poor access to electricity and clean water after the hurricane in September 2017, which killed over 100 people.
MasTec will carry out the rebuilding work in conjunction with the Commonwealth of Puerto Rico, PREPA, and a number of other federal and commonwealth agencies in the lead up to upgrading and modernising the power. grid
Source: Nasdaq
Photo (for illustrative purposes): Morning after Hurricane Maria/Roosevelt Skerrit/Flikr/Public Domain 1.0
Comments