EU to invest €8.7 billion in energy infrastructure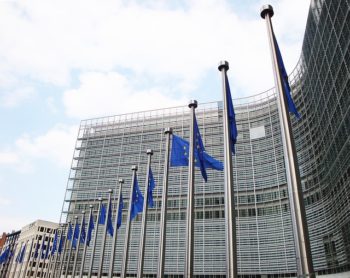 Misc
Posted by Patrick Haddad
The European Commission has revealed its budget for 2021-2027 includes €8.7 billion to support investments in energy infrastructure.
The investment comes as part of an effort to renew the "Connecting Europe Facility", which has a total budget of €42.3 billion, a 47% increase from 2014-2020. The budget for energy will serve the objectives for the "Clean Energy for all Europeans" proposals, which aims to see Europe remain the frontrunner in the clean energy transition, and ultimately the world leader in renewable energy.
Vice-President responsible for Energy Union Maroš Šefčovič said: "Since the Paris Agreement, creating links with other sectors is imperative. The new Connecting Europe Facility will push for even greater synergies between transport, energy, and digital sectors to maximise the impact of the energy transition. Moreover, its increased budget and possible blending with other instruments will help Europe stay ahead of the curve globally on innovative projects such as smart grids and energy storage."
Cross-border renewable energy generation projects in particular will be supported by the budget, in order to promote the strategic uptake of market-ready renewable energy technologies.
Commissioner for Climate Action and Energy Miguel Arias Cañete said: "This proposal will build the infrastructure needed for the clean energy transition and help achieve our ambitions 2030 climate and energy targets. The new programme will also help us complete strategic projects, such as the synchronisation of the Baltics with the European energy grid, which are essential for a real Energy Union."
Source: Europa.eu
Photo (for illustrative purposes) European Commision Brussels/Jai79/Pixabay/CC0 1.0
Comments