World Bank loan Myanmar 50 million to help develop national power supply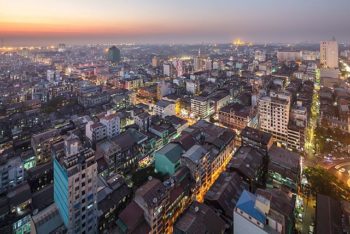 Misc
Posted by Patrick Haddad
Myanmar have signed 19 agreements totaling over $50 million in order to help bring electricity to rural regions, according to the Ministry of Electricity and Energy.
Purchasing contracts and consultancy service agreements were signed with the tender-winning companies on June 6.
Of the $50 million loaned by the World Bank, $18.8 million will go to the purchase of transformer and line accessories, $15.1 million to purchase steel parts and accessories, and $6.1 million on the purchase of insulators and related fittings. $4.5 million will be spent on concrete piles and the remaining money has been earmarked for consultancy services.
The project will help bring electricity to ever 5,000 villages in 14 regions and states in Myanmar.
Source: Eleven Myanmar
Photo (for illustrative purposes): Downtown Yangon at night/ Thar Lun Naing/ Wikimedia/ CC BY-SA 4.0
Comments