Kahramaa opens third Doha Metro power substation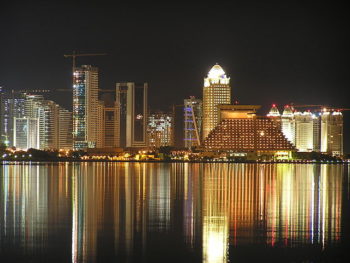 Substations
Posted by Patrick Haddad
Qatar General Electricity and Water Corporation (Kahramaa) has opened the third of five power substations to supply electricity to Qatar Rail.
The 132/33 kV substation, which cost about QR100 million (or $27.5 million), will provide electricity for the Gold Line of Doha Metro at Al Waab.
"After a year of the unjust siege imposed on Qatar, we are celebrating the completion of third out of five power substations which are being built by Kahramaa for Qatar Rail," said Kahramaa President, Eng Essa bin Hilal Al Kuwari.
"Next substation, the fourth one will be opened soon at west of Doha and the fifth substation with car parking facilities is expected to be operational in mid-2019," said Al Kuwari.
"Doha Metro stations were given priority in awarding projects, it was one of the challenges for Kahramaa which was implemented at highest standards successfully," said Al Kuwari.
The total cost for the project to supply Doha Metro comes to QR700 million, or $192 million.
Source: The Peninsula Qatar
Photo (for illustrative purposes): Doha Skyline at Night/ Wiyetd/ Wikimedia/ CC BY-SA 3.0
Comments