Tata Steel Workers question Thyssenkrupp joint venture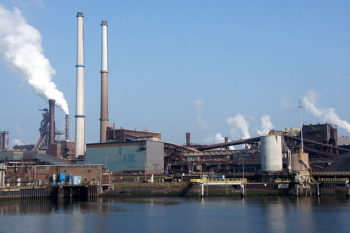 Companies
Posted by Patrick Haddad
Tata Steel's European Works Council (EWC) has said it remains unconvinced by a planned joint venture with Thyssenkrupp, increasing the likelihood that the deal will be delayed.
The EWC said on Monday that many details of the joint venture still needed to be hammered out before they could endorse the deal, including a moratorium on job cuts until 2022 and no Tata Steel site closures before 2026. It also wants the sale of Tata's electrical steel subsidiary Cogent to be put on hold.
"The EWC acknowledges there is an industrial rationale for pursuing this JV, but with the matters outstanding the EWC remains unconvinced that this partnership with Thyssenkrupp would be in the best interests of Tata Steel Europe's operations and the employees we represent," it said in a statement.
Since the deal was announced in September, core earnings (EBITDA) at Thyssenkrupp Steel Europe rose by about a thirds, while those at Tata Steel Europe dropped by about a fifth, according to Reuters calculations. Some shareholders say this has created a valuation gap of up to €3 billion, which would need to be addressed by Thyssenkrupp's management in the final negotiations.
The planned venture would combine Thyssenkrupp's and Tata Steel's European steel operations to create the continent's second-largest steel maker, behind ArcelorMittal, with sales of €15 billion.
Source: Reuters
Photo (for illustrative purposes): Tata Steel hoogovens IJmuiden/ Alf van Beem/ Wikimedia/ CC0 1.0
Comments