Xcel Energy to invest $7.9 million in Bushlands power distribution expansion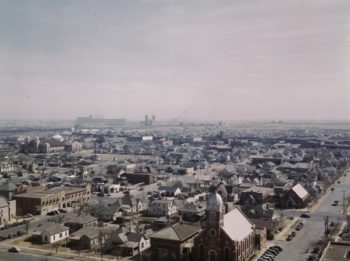 Companies
Posted by Patrick Haddad
Minnesota-based utilities holding company Xcel has announced a $7.9 million investment to build a new transformer in the Bushlands area around Amarillo, Texas
A new substation and distribution feeder lines are needed to relieve overloading and allow for additional customer growth in the area.
"We're seeing stronger demand for electricity all over the Amarillo area, and the Bushland project is one of several ongoing efforts to stay ahead of this growth," said David Hudson, president, Xcel Energy – Texas.
"Expanding our power delivery systems west of town will provide a higher level of reliability for not only Bushland, but also Amarillo's western neighbourhoods, while sustaining growth in that area for years to come."
A new substation called Outpost has been built on Bushland Road south of Interstate 40 that will become the primary power source for Bushland, which is currently fed from the Waterfield and Wildorado substations. The substation will serve three new feeder lines that will deliver power into neighbourhoods west of the city, and a fourth line could be added as future growth demands it.
In addition to the Bushland upgrades, Xcel Energy is planning other projects in Amarillo over the next five years will upgrade existing substations' capacities, as well as improve and relocate feeder lines.
The investments are part of the company's wider "Our Energy Future" initiative to strengthen and modernize electricity generating and delivery systems to enhance economic growth, job creation and quality of life in Texas and New Mexico.
Source: MyHighPlains
Photo (for illustrative purposes): Amarillo, Texas / Jack Delano / Wikimedia/ Public Domain
Comments