ABB completes acquisition of GE Industrial solutions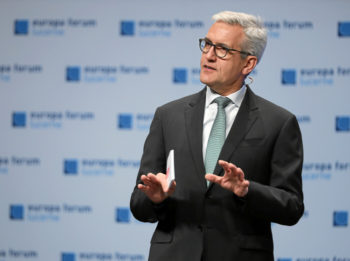 Companies
Posted by Patrick Haddad
ABB announced it has completed its acquisition of GE Industrial Solutions (GEIS) on June 30th.
The global electrification solutions business went for $2.6 billion and is expected to realize approximately $200 million of annual cost synergies by year five.
"We are very pleased to welcome GE Industrial Solutions to ABB,' said ABB CEO Ulrich Spiesshofer. 'The combination reinforces ABB's position as a worldwide leader in electrification and accelerates our growth and competitiveness in key markets, particularly North America. As one of Thomas Edison's original businesses, GEIS is the cradle of electrification – a legacy that we will preserve and build on, now that GEIS is part of ABB."
GEIS will be integrated into ABB's Electrification Products (EP) division, led by EP President Tarak Mehta, under the new name Electrification Products Industrial Solutions (EPIS), with Stephanie Mains as Managing Director.
As part of the transaction, ABB has established a long-term strategic supply relationship with GE to supply them with products and solutions from across the ABB portfolio. Included in the acquisition is a long-term right to use the GE brand.
Source: TWST
Photo (for illustrative purposes) Ulrich Spiesshofer Europa Forum / Christof Wicki/ Wikimedia/ CC BA-SA 4.0
Comments