Sebenza substation to receive R1 billion investment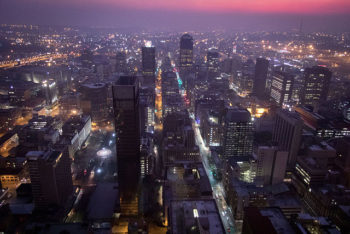 Substations
Posted by Patrick Haddad
Nico de Jager, MMC for Environment and Infrastructure, has briefed the public about recent power outages in Johannesburg and the city's planned response.
The Sebenza Substation is intended to increase in capacity from 315 MVA to 1000 MVA and was expected to be finished by March this year but has been delayed until November.
De Jager cites a 'disconnect' between old and new components at Sebenza as the cause of the outage on Saturday, with the outage on Thursday being caused by a blown gasket.
In a series of tweets by journalist Laura Pisanello, De Jager said that an improvement in maintenance by City Power was needed, but also that "hiccups are to be expected" in a project so big.
Source: Sandton Chronicle
Photo (for illustrative purposes): Johannesburg's inner city/ Andrew Moore/ Wikimedia/ CC BY-SA 2.0
Comments