ABB to upgrade New Zealand HVDC link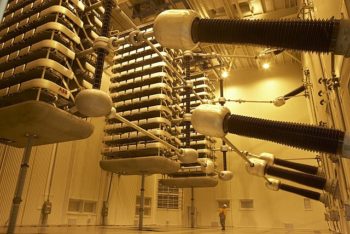 Companies
Posted by Patrick Haddad
ABB has received an order from Transpower New Zealand Ltd to upgrade its high-voltage direct current (HVDC) link.
The 600 km link, which connects the North and South islands, is a vital part of the country's energy transmission system and is used as an energy-balancing system between the two islands.
The scope of the project includes a valve upgrade of pole 2 consisting of capacitors, fibre optics, and valve control units based on the latest ABB AbilityTM MACH control system.
"This upgrade will enhance grid reliability and availability thereby increasing power security and bringing clean power to consumers." said Claudio Facchin, President of ABB's Power Grids division. "The project reiterates our strategic focus on service, our commitment to integrating renewables, and the role of digital technologies based on our ABB Ability based technologies and reinforces our HVDC technology leadership, as a partner of choice for enabling a stronger, smarter and greener grid."
ABB expects the upgrade to be finalized in 2020.
Source: ABB
Photo (for illustrative purposes): HVDC Pole 2 thyristor valve/ Marshelec/ Wikimedia/ CC BY-SA 3.0
Comments