Big River Steel to expand Arkansas Flex Mill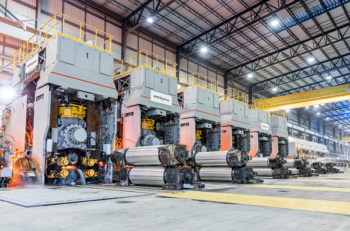 Companies
Posted by Patrick Haddad
Big River Steel has announced that it is to invest $1.2 billion in an expansion of its steel production and scrap recycling facility in Arkansas.
The investment will help the company produce a higher grade of electrical steel, as well as doubling their hot-rolled steel production.
"Our $1.2 billion expansion will further cement Big River Steel's position as a global leader in terms of advanced manufacturing and environmental stewardship," said Dave Stickler, Big River Steel's chief executive officer. "Announcing this investment less than 18 months after beginning operations is a testament to the hard work and great success of the men and women on our team."
Big River Steel initially invested $1.3 billion in building the worlds first Flex Mill™, a steel mini-mill with a wide product spectrum, which began operations in early 2017.
Construction engineering company SMS group GmbH will work alongside Big River Steel, with major construction activity to begin later this year and last approximately 2 years.
The steelmaker is also looking into opportunities to supply grain-oriented steel products at some point in the future.
Source: Business Facilities
Photo (for illustrative purposes): CSP hot rolling mill at Big River Steel, Osceola, Arkansas/ SMS Group/ With permission
Comments