Transformer factory manager attacked in Waghodiya, India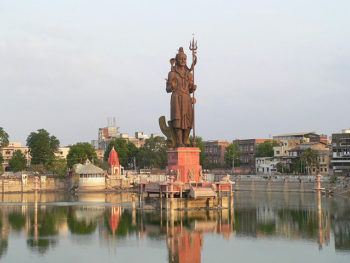 Misc
Posted by Patrick Haddad
Kaushik Panchal, Assistant General Manager of Voltamp Transformers, was attacked in his in Vadodara on Tuesday evening.
Panchal said he was attacked because he did not recruit an electrician from Vadadala village in Savli. When Panchal crossed the Vishwamitri bridge near Jarod village, four assailants overtook his car on motorcycles.
According to Panchal, one rider threw a stone through his window while two others rammed his car. He was then struck over the head with a pipe, causing him to bleed profusely, after which his attackers continued to hit him until he fell unconscious.
He was rushed to hospital by his colleague, Janak Shah, who was travelling with him.
Panchal alleges that he was contacted by Dalpatsinh Rajput, who lives in Vadadala, about hiring his nephew. Panchal spoke to Voltamp's HR manager about the vacancy but was told that electrician fitters were to be hired. He was allegedly then threatened a day later by Rajput's son Devraj, who also works at the same company, promising 'dire consequences' if his cousin was not hired. The HR department was informed but no complaint was lodged.
"Panchal suspects Devraj may have called the assailants because when he was leaving on Tuesday, he has seen Devraj waiting near the company's gate." a police official said.
Source: Times of India
Photo (for illustrative purposes): Vadodara/ Pranav Bhavsar/ Wikimedia/ Public Domain
Comments