ABB partners with IIT Roorkee to help build smart grid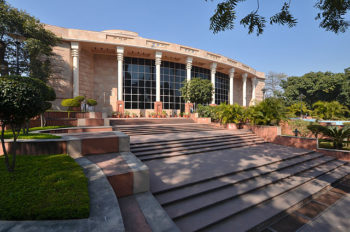 Companies
Posted by Patrick Haddad
ABB (India Limited) has teamed up with the Indian Institute of Technology Roorkee (IITR) to provide technical support in developing a Smart-electricity Distribution Network and Management System (SDNMS) at the institute.
The network will act as a test run for India's Smart Cities Mission an is expected to be operational in 2018-19.
"The project signed today serves as a proof of concept of using smart grids and intelligent automation to efficiently manage power distribution. It would make India's vision of power to all a reality and ultimately realize ABB's goal of building technology that runs the world without consuming the earth," said Sanjeev Sharma, Managing Director, ABB India.
ABB and IITR signed a Moratorium of Understanding under which the Smart Grids Resource Centre and joint R&D facilities in the field of clean/efficient energy will be developed over the next five years.
"ABB has a strong relationship with India, having collaborated on several projects over many decades. Our agreement with IIT Roorkee strengthens ABB's mission to nurture innovative thinking that helps people lead better lives," added Mr. Sharma
"Concern for sustainability has always driven all major campus development related activities of IIT Roorkee, making us one of the pioneers in this space. IIT Roorkee has been harnessing solar energy not only for electricity generation but also for providing direct hot water to all its hostels and residences in the campus, and also carries out solar based cooking in the hostels." said Prof Ajit Chaturvedi, Director, IIT Roorkee.
"The smart energy management and distribution agreement with ABB takes us many steps closer to creating a 100 percent green campus and achieving zero carbon dioxide emission in the long run," Prof Chaturvedi added.
Source: Digital Learning
Photo (for illustrative purposes): Mahatma Gandhi Central Library, IITR/ Sanyam Bahga/ Wikimedia/ CC BY-SA 3.0
Comments