DEWA reveals $3 billion program to build 91 electricity stations and substations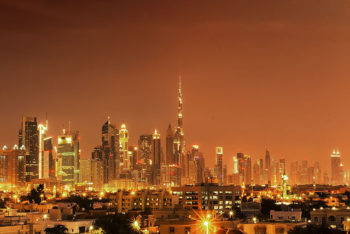 Substations
Posted by Patrick Haddad
The Dubai Electricity and Water Authority (DEWA) has announced its commitment to building 91 new stations and substations across the emirate.
The $3 billion project is expected to last around three years and will add to the 252 existing stations and substations in Dubai.
Of the 91 new constructions, 85 will be stations valued at $2.45 billion and six are substations valued at $650 million.
"DEWA's necessary investments total AED 81bn ($22bn) over the next five years. In 2017, 21 400kV substations were completed, with 1,150km of ground cables," said Saeed Mohammed Al Tayer, MD & CEO of DEWA
"We aim to support and upgrade the capacity and efficiency of the transmission networks by providing a distinctive infrastructure and service facilities, to meet the sustainable development needs of Dubai, and provide electricity and water services according to the highest standards of availability, reliability, and efficiency."
Source: Construction Global
Photo (for illustrative purposes): Dubai Downtown/ Vikramjit Kakati/ Wikimedia/ CC BY-SA 4.0
Comments