Siemens completes largest single order in record time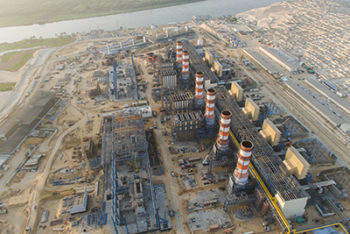 Companies
Posted by Patrick Haddad
Siemens has completed the construction of three huge gas-fired power plants in Egypt, their largest ever single order, in only two years.
The plants have a capacity of 14.4 gigawatts and will supply 40 million people with electricity, are located at Beni Suef, Burullus, and New Capital. Siemens received the order, worth more than €8 billion in total, in June 2015.
The plants will operate with extreme efficiency despite the very high temperatures in Egypt.
The construction is part of an overall 'megaproject' to expand and modernise Egypt's energy grid. Siemens has built a total of 12 power plant blocks as part of the megaproject and Siemens Weiz has already supplied 24 large transformers.
President Abdel Fattah al-Sisi took part in a ceremony inaugurating the power plants alongside German Chancellor Angela Merkel, and Siemens boss Joe Kaeser, and commended Siemens for their work.
Source: Industrie Magazin Siemens
Photo (for illustrative purposes): Ahead of schedule in Egypt/ Siemens/ with permission
Comments